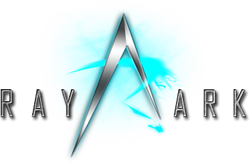 Is a game development corporation based in Taiwan.
Has released four games on iOS and Android platforms: Mandora, Cytus, Deemo, and Implosion - Never Lose Hope (Implosion for short).
Planning on releasing a continuation of Cytus, named Cytus Omega.
Planning on releasing a new Role-playing game named Project Symphony.
Most Rayark games are free to download on Android, but require players to purchase new chapters or full access.

The most popular and most downloaded games are Cytus and Deemo, both music-rhythm based games.
External Links
Edit
Ad blocker interference detected!
Wikia is a free-to-use site that makes money from advertising. We have a modified experience for viewers using ad blockers

Wikia is not accessible if you've made further modifications. Remove the custom ad blocker rule(s) and the page will load as expected.